Home Child Care Network
Home Child Care Network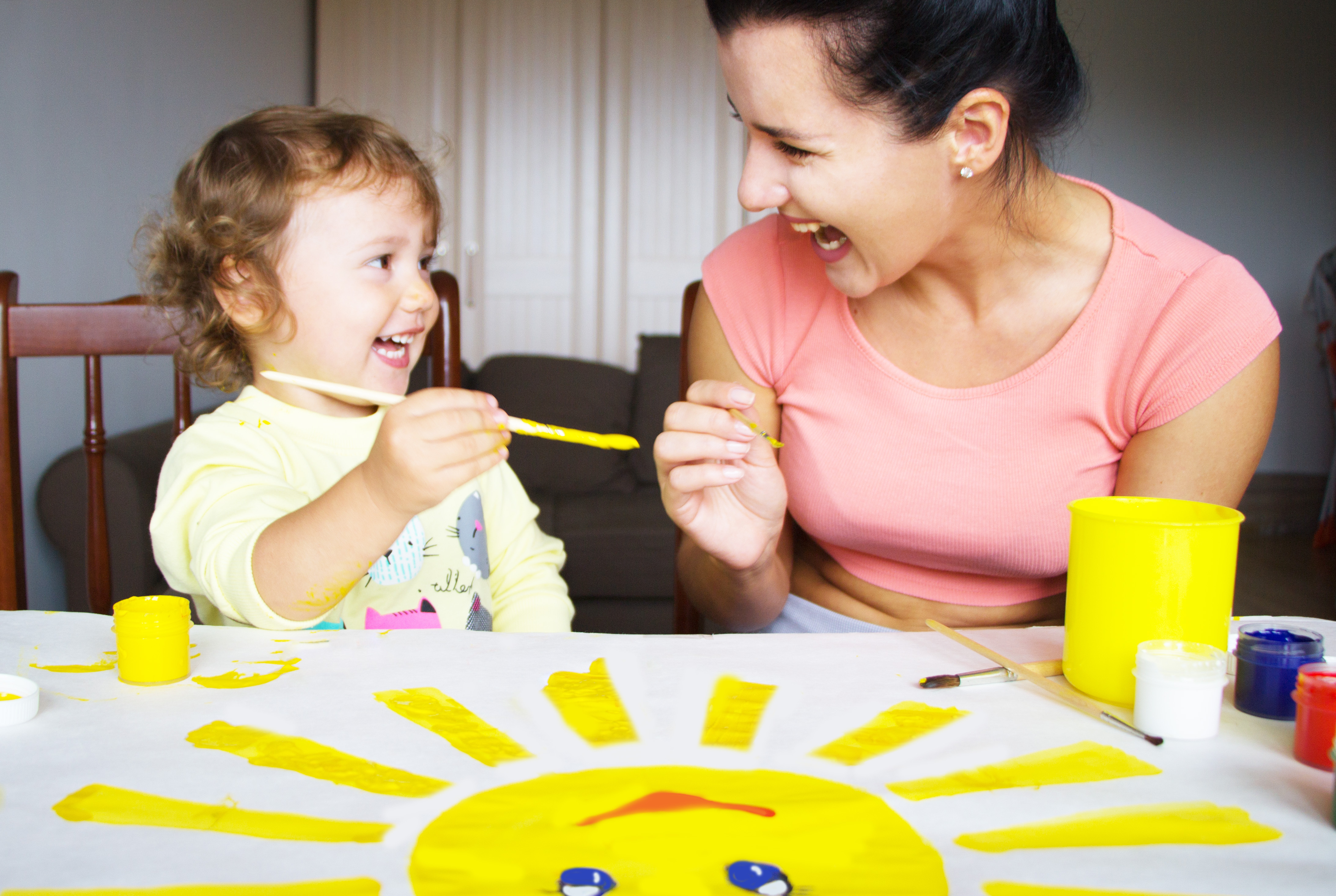 SAL's Home Child Care Network (HCCN) was started in 1996 to support families needing non-traditional hours of child care (1st, 2nd, 3rd shifts, weekends, holidays).
What We Do
HCCN works with licensed family child care providers to offer free support, supplies, and training resources so children in a home setting receive the same high quality care as children in center-based programs.
HCCN offers free consultation and support to licensed family child care homes serving Illinoid families in 16 counties in Illinois and Scott County, Iowa, from the Quad Cities to central Illinois.
HCCN Coordinators provide curriculum, CPR/First Aid training, professional development opportunities, assistance with the ExceleRate Illinois quality rating system application process, and one-on-one coaching on a variety of early childhood development topics. With this help, licensed family child care providers further their businesses while supporting the needs and education of children.
HCCN Coordinators also work with parents/guardians needing child care on Child Care Assistance Program application processes and make referrals to the high quality licensed homes in the Network to best meet families' needs.
Finding Home Child Care
If you need flexible hours, smaller groups, or want to keep siblings together, consider a Home Child Care Network provider.
Why Choose a Home Child Care Network Provider?
Home Child Care Network (HCCN) providers are hand-selected and receive the free benefits of our program because they are dedicated to providing your children with the best early care and education possible. Our Coordinators work individually with each licensed home child care provider to help them build curriculum, purchase learning tools and safety supplies, and we offer courtesy visits with activities and story times to give children new learning opportunities!
As part of HCCN, you will get the full support of our Coordinators to find care that meets your family's needs. You can also work directly with our centralized Eligibility office to access financial assistance through IDHS to help make high quality early care and education affordable for your family.
When you contact us, we will walk you through options for care for your children, the process for applying for financial assistance if needed, and we will connect you with licensed child care providers in our network that can offer you the best care possible.
For Parents Searching for Full-Time or Part-Time Home-Based Child Care
A licensed family child care provider might be right for your family if you need:
Extended hours of care (e.g. weekends and holidays, 1st, 2nd and 3rd shift, etc.)
Flexible or part-time schedules
Infant care in a smaller, more individualized setting
Smaller group sizes (HCCN providers have an average of eight children)
More choices for care (e.g. near home or work, open a variety of hours, transportation to/from school)
The ability to keep siblings of different ages together in the same setting

Ages served in HCCN homes: newborn through 12 years old (age groups served varies by individual provider)
Providing Care in Your Home
Are you a licensed, in-home family child care provider? Do you offer multiple shifts of care, flexible hours, care on weekends or holidays, or care for children with special needs? Are you willing to accept children whose families receive child care assistance through the State of Illinois? Do you want to improve the quality of your child care business and learn new ways to educate and inspire children?
If you answered YES to any of the above questions you may be a perfect candidate for our Home Child Care Network!
What can you expect from your Home Child Care Network Coordinator?
Your Home Child Care Network coordinators are professionals dedicated to helping you take your in-home child care business to the next level. As part of our free, nonprofit program, you can expect your coordinators to:
Provide you with age-appropriate curriculum, materials, and activities at regular courtesy home visits
Provide you with personalized services and suggestions to improve your in-home business
Help you obtain high enrollment by referring families needing childcare
Assist you with IDHS paperwork
Facilitate your prompt monthly IDHS reimbursements directly through the SAL Family and Community Services' in-house eligibility department
Support you through the ExceleRate Illinois Quality Rating Scale process
Get connected to one of our coordinators to see if you can be part of our network by checking out our informational brochure today! Then contact us to see if you qualify for the free Home Child Care Network program.
Resources for Licensed In-Home Child Care Providers
Free training, consultation, and administrative support
Guaranteed payment on the 15th of each month
Add-on rate for offering 2nd and 3rd shift, weekend care, and caring for children with special needs
FREE learning materials and monthly curriculum
FREE individual consultation, training, and support from a licensed mental health therapist
Onsite eligibility for child care assistance
Assistance with obtaining grants
Assistance with budgets
FREE provider networking meetings
FREE on-site visits to help with children's needs, curriculum, ExceleRate, CDA, and much more
Are you interested in caring for children in your home and owning your own business?
We can help! Here's how:
Free trainings, including CPR and first aid
Assistance with obtaining a DCFS license
Room setup for play area
Kid-friendly activities
Free health and safety supplies (fire alarms, fire extinguishers, carbon monoxide detectors, child gates, socket covers, first aid kits, safety latches)
And so much more!
Contact Us
Quad Cities Office
3800 Avenue of the Cities
Suite #108
Moline, IL 61265
(309) 764-8192
Peoria Office
3425 N. Dries Lane
Peoria, IL 61604
(309) 685-8064